Meet Our Friendly Hartsdale, NY Veterinarian Office Staff
The first thing you'll notice when you walk into our Hartsdale veterinary office is the incredibly friendly and inviting atmosphere. Members of our staff have been hand-picked to provide you & your pet the best possible experience during your visit. Learn more about our team below.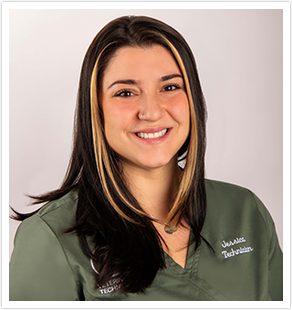 Jessica, Veterinary Technician
I have always had a passion for taking care of animals since I was a young girl. I always grew up rescuing and helping a variety of animals. I currently live in Eastchester with my husband and our two adorable children and a super cute hamster named Ella. My favorite hobbies are painting and running.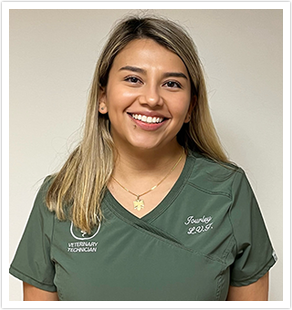 Jourley, Veterinary Technician
My passion for animals started at a young age in Colombia, where I was born. Growing up surrounded by all types of animals at my grandmother's house made me realize I wanted to help animals. When not working I enjoy spending quality time with family and friends and obsessing over pugs, my favorite breed.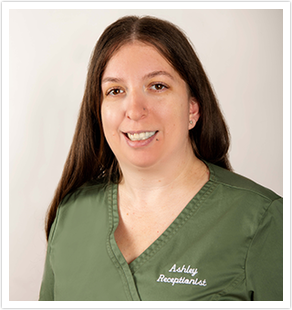 Ashley, Receptionist
I always loved animals but my father is the one who inspired me to go into veterinary medicine. He loved helping animals and always wanted me to follow his lead. I'm born and raised in the Bronx. Brian -boyfriend Bella- dog. In my free time I like to watch movies and go shopping.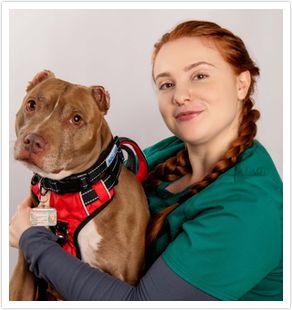 Megan, Receptionist
I've always had a special bond with animals, and when my family adopted our pitbull BellaI knew this was the right field for me. I love helping animals and giving a voice to those who cannot speak for themselves. I grew up in White Plains and upstate NY. I have 2 rescues, a pitbull lab mix named Bella, and a staffy mixed named Mack. I like to explore nature and play with my dogs.